🏡 The Best Gardening Kneeler On The Market!
One of our customers shared her purchase with us:
"This product exceeded my expectations. The quality is good and the cushion gives enough support. This kneeler can also act as a chair. Very pleased with my purchase, thank you!"
Rating: 5 out of 5 stars ⭐⭐⭐⭐⭐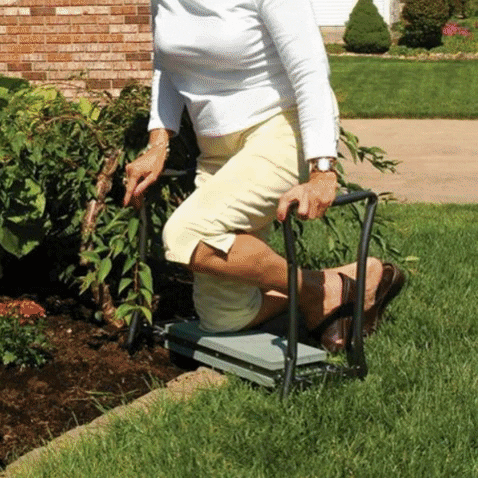 Why Get The Ergo Garden Kneeler?
The Ergo Garden Kneeler is designed to make the life of every single gardener easier. It allows you to enjoy gardening while sitting comfortably or kneeling down. It is generously padded, with a sturdy steel frame that makes this tool the ultimate gardener kneeler!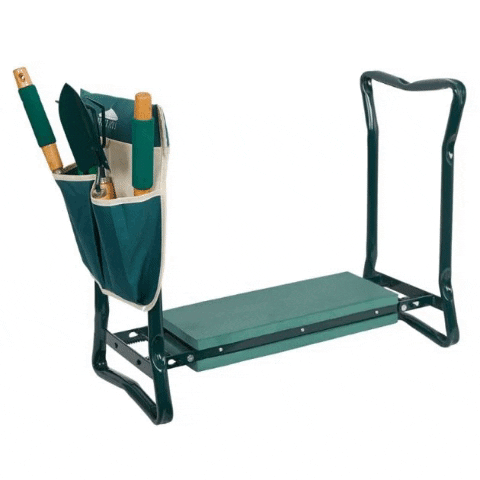 The Great Benefits:
✔️ Can be used as a seat or kneeler with comfort padding of 3/4" thickness
✔️ Lightweight design ensures ease of carrying around
✔️ The Kneeler comes with a pocket where you can put all your tools while gardening
✔️ Kneeler folds flat for ease of storage
✔️ Made up of superior quality materials to ensure high durability
✔️ Suitable for a variety of uses. It can be used for gardening, camping, outdoor seating, etc.
UPDATE: Our videos have gone viral on social media! Please act fast while supplies last!