💅 Stamp beautiful nail designs in seconds! 💅
Why Get The Nail Stamp? 
The Nail Stamp is designed to help you achieve beautiful looking nails easily. Choose one of the beautiful designs, insert your nail polish in the liquid compartment, and with one simple press, voila! You've got beautiful high-quality designs printed on your nails. Save money from expensive nail salons, and instead try a new design every day!
"

The Nail Stamp exceeded my expectations. It's very easy to use and creates great-looking nail designs. There is a big selection of designs to choose from, and literally, with one press, it prints the design on your nails. It takes a few tries to get the hang of it, but its honestly so much easier and cheaper than going to a nail salon.

"
Satisfaction Rating: 4.9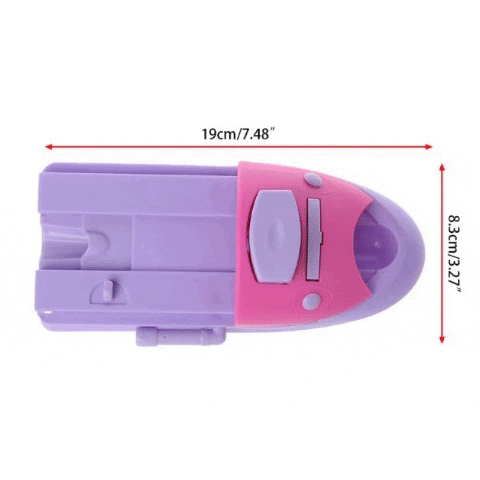 ✔️ Comes with 6 image plates allowing you to paint up to 54 different designs on your nails!
✔️ Very easy and convenient to use. No batteries needed
✔️ Works on both hands and feet
✔️ Holds and positions your fingertips for precise stamping