🌳 The Most Flexible Hose On The Market!
One of our customers shared her purchase with us:
"I am so impressed with this Stretchy Hose. It is so light and easy to use. Above all, I really love the fact that after watering my garden, I can simply turn the water off and it shrinks to a small size great for storage! Definitely a must-have product!"
Rating: 5 out of 5 stars ⭐⭐⭐⭐⭐
 CLICK THE YELLOW "ADD TO CART" BUTTON ABOVE TO GET YOURS
Why Get The Stretchy Hose?
The Stretchy Hose is the perfect solution to make gardening easier than ever! The Stretchy Hose is designed to make watering the plants or washing your car a breeze. It quickly expands to 3 times its original size when water is turned on, and fully retracts to the original length when water is off. Above all, it is made of high-quality material for long-term use.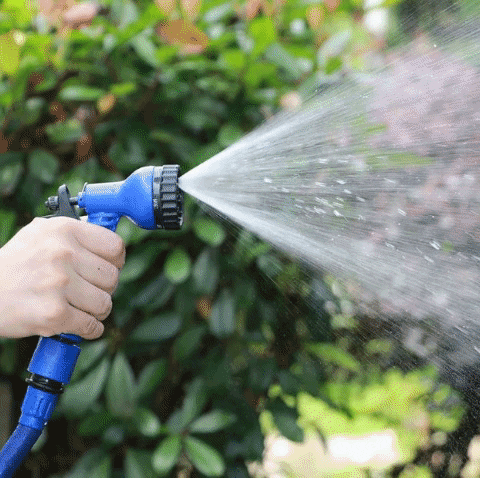 The Great Benefits:
✅ 75 Feet in length
✅ Made of high-quality material
✅ Comfortable to use, lightweight and portable 
✅ Covered with polyester fabric to protect the inner tube
✅ Perfect for gardening, car washing, house cleaning, etc.
UPDATE: Our videos have gone viral on social media! Please act fast while supplies last!
CLICK THE YELLOW "ADD TO CART" BUTTON ABOVE TO GET YOURS
Satisfaction Guaranteed!